Murder in Italy:  The Shocking Slaying of a British Student, the Accused American Girl, and an International Scandal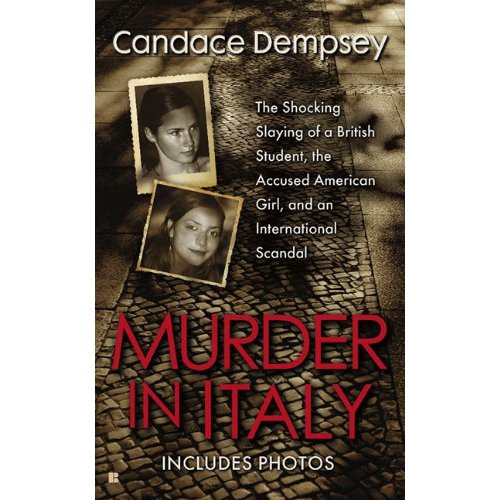 In the hilltop town of Perugia, Italy, on November 2, 2007, police discovered the bloody, half-naked body of a popular British college student, Meredith Kercher, stabbed to death in her bedroom. Her housemate, American honor student Amanda Knox, quickly became the prime suspect, along with her rich Italian boyfriend, Raffaele Sollecito, and Rudy Guede, a young drifter from the Ivory Coast. The prosecutor alleged that the brutal murder had occurred during a drug-fueled sex game gone wrong—and soon Knox found herself the star of a sensational international story, both vilified and eroticized by tabloids and the Internet. 

Drawing upon candid interviews with key players, case files, court documents, eyewitness accounts, crime scene videos, prison diaries, and forensic reports, award-winning Italian-American journalist Candace Dempsey reveals the real story behind the media frenzy. Giving readers a front-row seat at the trial, Dempsey unravels the evidence and the allegations to look at what really happened to Meredith Kercher that chilly Italian night.

I have personally followed Candace Dempsey's
blog
and I have been very impressed with the knowledge and insight that Candace brings to the discussion. I highly recommend reading her new book Murder in Italy. Please take the time to visit her website below to learn more about Candace and her new book.
If you have been following Candace Dempsey's blog like I have, then you already know this is a must read book. Order your copy today.
Amazon
Barnes & Noble

a website detailing the wrongful conviction of Amanda Knox & Raffaele Sollecito