How Rudy Guede could have been caught in the first 24 hours

By Ron Hendry

After committing the crimes in 7 Via Della Pergola, it appears that Rudy Guede thought his situation was hopeless. He really had nowhere to go and the first day after the murder he just sat around waiting for the police to knock on the door. It was only on Sunday morning that he decided to take a train ride to nowhere and ended up haplessly roaming around Germany.

What outward signs did the Police find during the early hours of their crime scene investigation and where should those signs have led them? The overall outward clues were;

1. One of four flatmates, Meredith Kercher, was found murdered behind a locked door and she was the only person scheduled to sleep in either the upstairs or downstairs flat that night

2. Clear signs that the flat had been broken into through a window in Filomena's room – these initial signs included a broken window pane, numerous glass fragments randomly strewn about the floor of the room, impact damage to the inside solid wood shutter with impacted glass imbedded in it, a large rock found inside the room, and both casement windows open.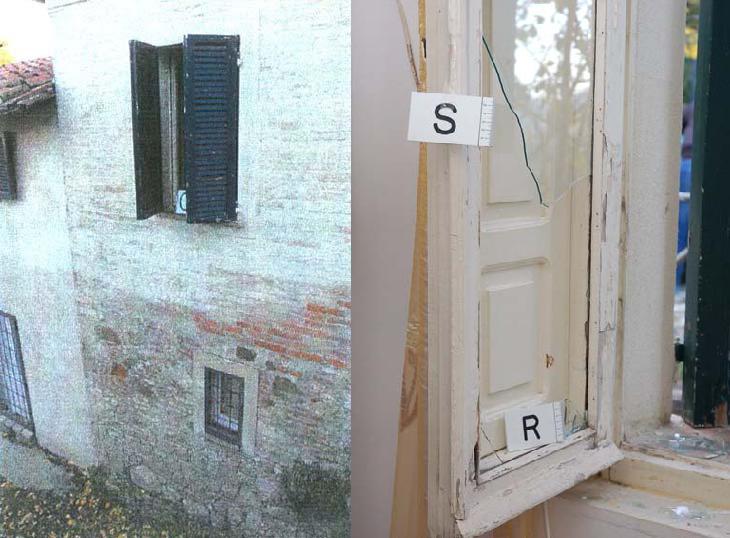 3. Feces in a commode of the large bathroom not attributed to any resident or guest of the flat mates

4. Money, credit cards, keys, and cell phones missing from the possessions of the murdered woman with the cell phones found in an area residence yard hours before the body was found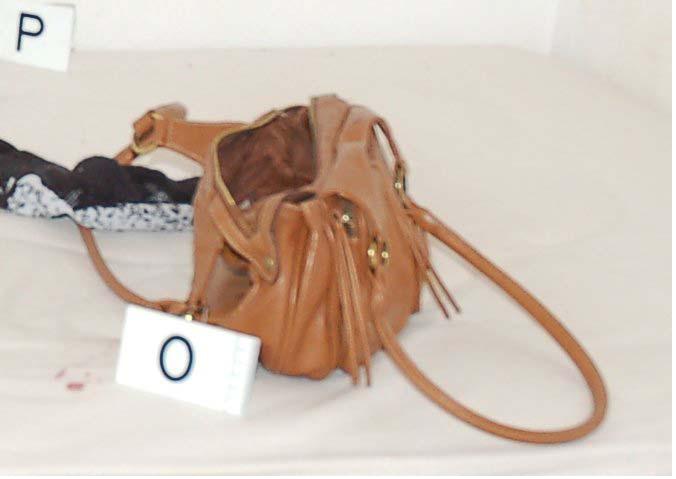 5. Outward signs from the found position and virtually nude condition of Meredith's body that she likely had been sexually assaulted

6. Bloody imprints of one set of athletic shoes in the hallway, and on the floor and other items in the murdered flatmate's room, and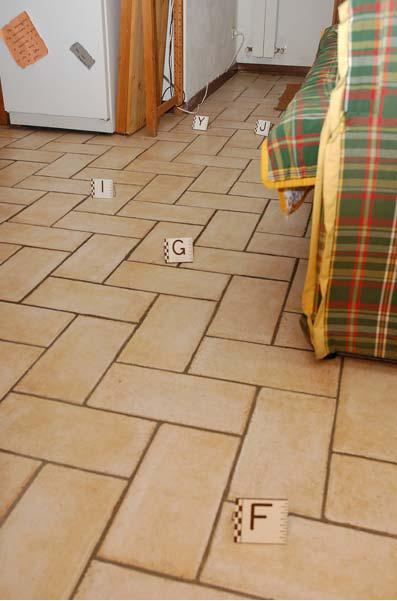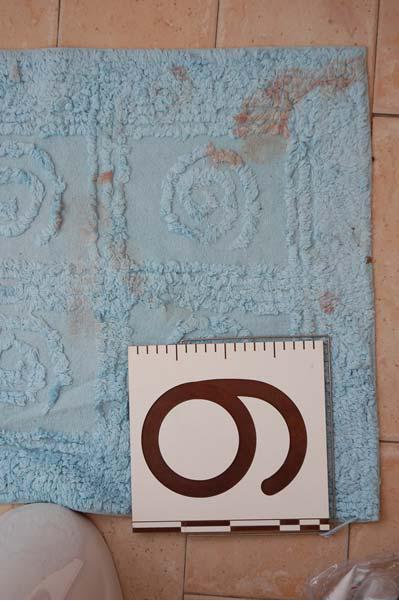 7. A bloody imprint of a male sized foot on the bathroom mat.

One way Police could have caught Rudy Guede by Saturday November 3rd

All the above should have been clear signs to a novice criminologist of a male intruder whose original intent had likely been burglary but who had been interrupted by Meredith returning home and that the burglar had also likely sexually assaulted Meredith. So early on, the first day, the police should have been looking for a male burglar who may have had a history of breaking into upstairs buildings and apartments.

The first day they should have gotten a list of all visitors to either the upstairs and downstairs flats within the past few months and checked that list against persons known to practice burglary. Rudy would have stood out like a sore thumb on that list. With that approach they would have had a suspect on day one and would likely have snagged Rudy before he left town.

A second way Police could have caught Rudy Guede by Saturday November 3rd

Was there even another way to catch the killer within 24 hours? Suppose, after taking a quick look at the upstairs break-in through a window, they had simply asked someone at the police station to research names of known or suspected burglars who had recently done the same. Then with that short list and associated photos, they could have shown them to the flat mates to see if anyone knew any of them.

With Rudy on that short list, he would have been identified immediately by Amanda and the downstairs male flatmates and the Police would have picked him up for questioning, found his right hand was cut, found his shoes matched those at the crime scene and had blood on them, found some of his clothing had blood as well. In short order after his fingerprint was a match for the fingerprint on the pillow under Meredith's body and his DNA matched DNA findings in several locations in the flat, they would have had the case closed with no lingering question marks.

The police actually identified Rudy Guede as being involved in the murder of Meredith Kercher by the middle of November based on obtaining his fingerprint from the cloth pillowcase on her pillow. And he was in police custody by the next week. This is highly commendable in and of itself.

However, if just one of the above obvious police investigative paths had been timely followed, just think of the quick closure that the Kercher family could have achieved knowing the killer of her daughter had been promptly apprehended and would be dealt with harshly in the courts. Also just think of how much heart ache, humiliation, and unimaginable stress that could have been avoided being heaped onto Raffaele Sollecito and Amanda Knox not to say the least on their supportive extended families?


a website detailing the wrongful conviction of Amanda Knox & Raffaele Sollecito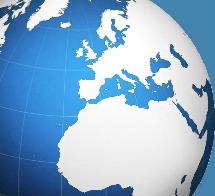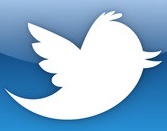 Professional Opinion From Forensic Engineer Ron Hendry